Quality Management System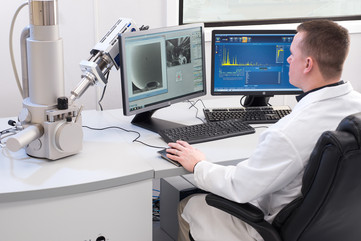 Northeast Coating Technologies (NCT) is committed to meeting and exceeding the expectations of our customers.
Northeast Coating Technologies' strong commitment to Quality Management and Compliance is paramount. Our dedicated Quality-Team and Operations-Staff must perform in accordance with all regulation and requirements. The foundation of our Quality Policy/Mission helps to maintain a high level of customer satisfaction especially in an environment of special-order and customized-product. NCT continuously improves the quality and service of our surface treatments for our customers by developing, documenting, and maintaining a comprehensive Quality Management System.
NCT has implemented programs for constant assessment of our performance. We have created a work place with ongoing training, open communication, and internal audits. This fosters an environment that is conducive to maintaining and improving overall effectiveness.
Quality Policy/Mission
- SHOW -
- HIDE -
Quality Policy/Mission
Northeast Coating Technologies will provide wear-resistant coatings and related services that consistently maintain our customer's requirements.
This is accomplished through the education, innovation, and dedication of our people who are committed to continually improving the effectiveness of the quality management system.
We will measure our achievement through our internal objectives and our customer's satisfaction.
Northeast Coating Technologies Accreditation
- SHOW -
- HIDE -
Downloads
- SHOW -
- HIDE -