Applications
Uses for DLC Coatings
Any product that requires a low friction coating to improve or enhance its performance is a candidate for DLC coating. DLC coatings are used in a wide range of applications to reduce the sliding friction and wear resistance of components. Automotive design engineers are faced with the challenge of improving fuel mileage while still maintaining reliability. They utilize advanced surface coatings like DLC on fuel injection and internal engine components to reduce friction and wear while improve the fuel mileage. Professional race teams are continuously working to reduce the weight of their engine components and use DLC coatings to improve the wear-resistance of these lightweight alloys as well as reduce the sliding friction of engine components to generate more horsepower.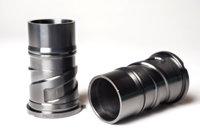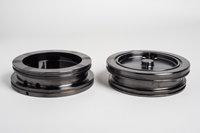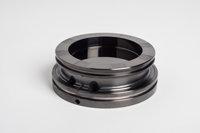 Companies that mold plastic components utilize DLC to improve release, corrosion protection and wear resistance of the injections molds. Some users have seen reduced cycle times by utilizing DLC coatings. Firearms manufacturers have used DLC coatings to reduce the sliding friction of moving parts , improve wear-resistance and reduce carbon build-up.
Manufacturers of industrial components use DLC coatings to extend the useful life of their packaging knives, compacting tooling, press tooling, and wear surfaces. Medical device and instrument manufacturers use DLC amorphous carbon coatings to reduce sliding friction and eliminate galling of medical devices and instruments.

Low friction means less energy loss and improved performance. A high surface hardness provides lower wear and improved reliability. A dense coating provides a barrier improving a material's ability to resist corrosion. DLC is the only low friction coating that combines all of these properties in one coating. Call NCT today to discuss which DLC coating is the best choice for your application.