Constant Monitoring Ensures Consistent PVD Coating Quality Every Time
High Quality & Consistency
A key part of any organization is their quality control department. A high quality, consistent product is paramount to a company's success. At TS NCT, we are constantly monitoring our products to ensure our customers that they are receiving the highest quality product in the industry. Part of our commitment to our customers is our ISO 9001:2015 and our AS 9100 certifications. Our certifications ensure that we are maintaining the highest level of quality control available.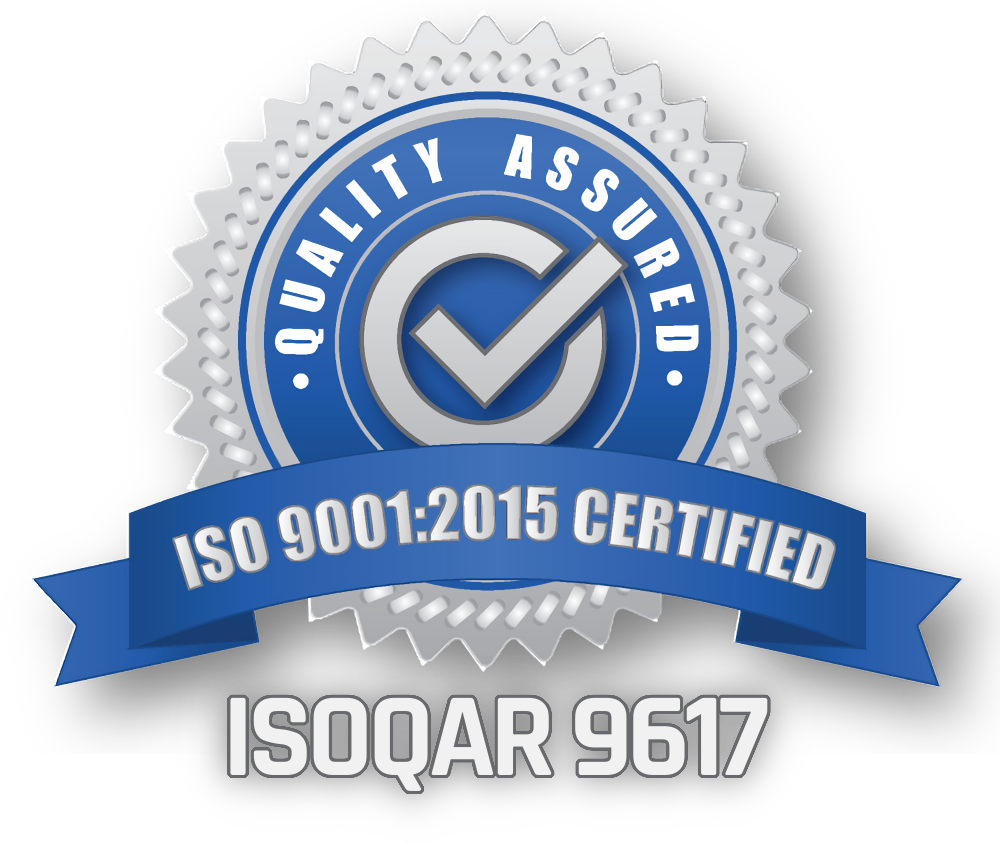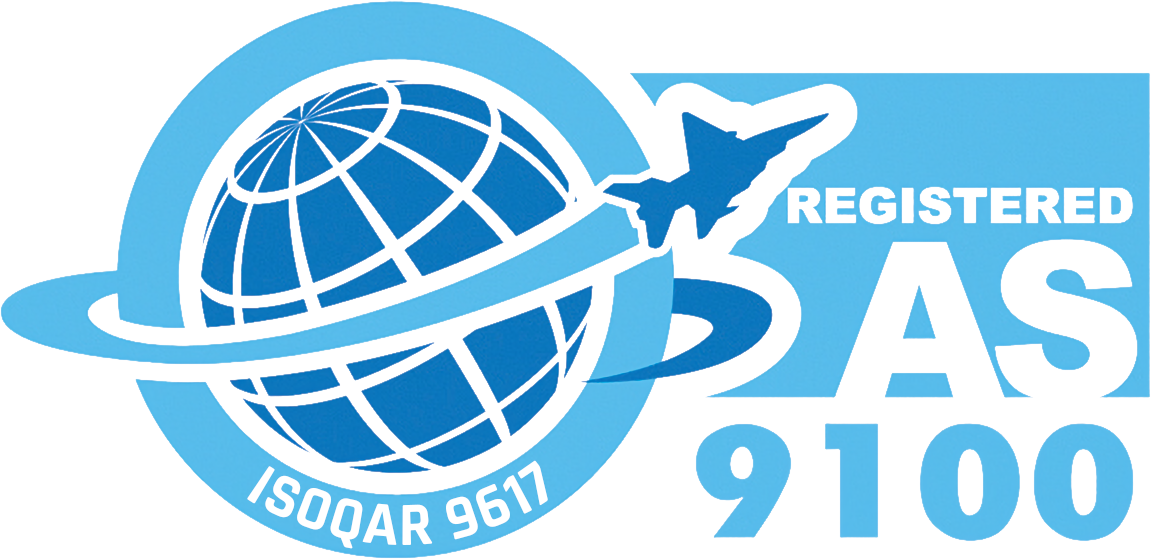 Strict inspection guidelines are followed for all product processed at TS NCT. Incoming products are inspected for any defects, surface impurities, prior surface treatments, burrs, or grinding damage that could compromise the adhesion of the coating or cause poor performance in the field.
Products are checked for coating consistency, uniform appearance, proper color, adhesion and coating thickness in final inspection. If a print or coating specification is supplied, the product is checked against the specification or print to ensure all requirements are met. Some of the tests performed at TS NCT are:
A calo test is performed on a coupon from each fixture to check the PVD coating thickness and ensure a uniform consistent result. This test can measure the thickness of each layer as well as the total thickness of the coating. This ensures that the customer is receiving a consistent film each time their product is processed.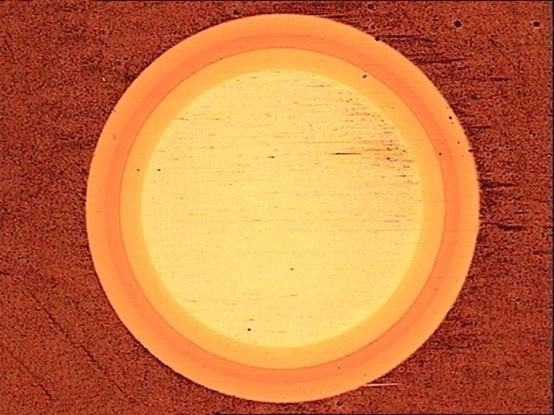 A Microhardness or nanoindentation test is performed on the PVD coatings to ensure the proper hardness is achieved.
HV Indent (left)
Knoop Indent (right)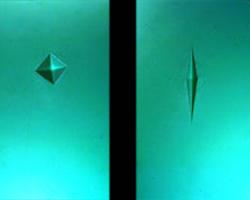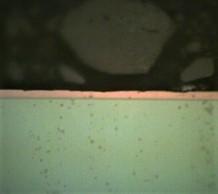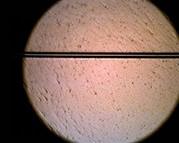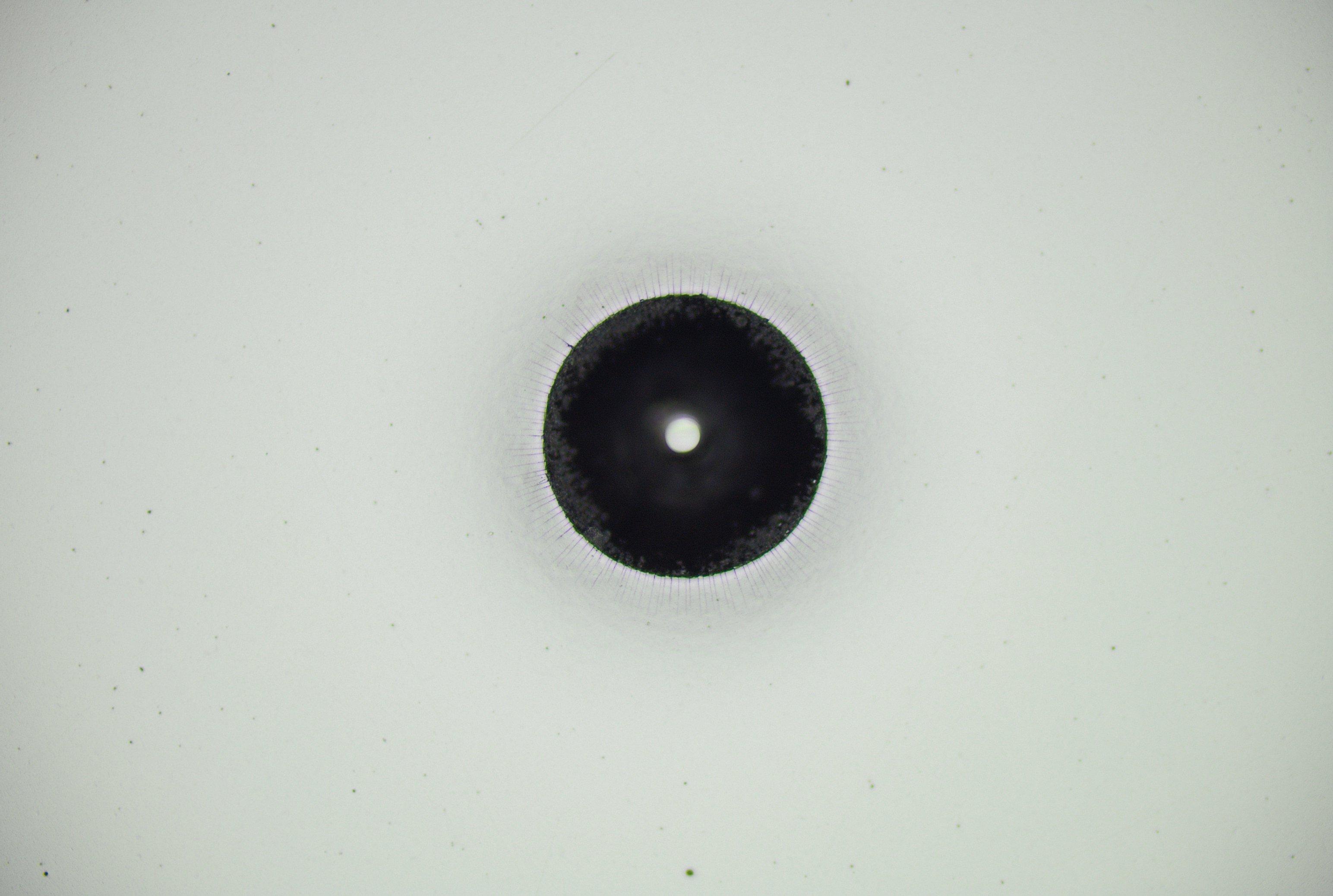 Metallography is used to measure the coating thickness of individual and multi-layer coatings and allows us to examine the interface of the coating and the substrate.
A Scratch adhesion or a Daimler-Benz Rockwell C indent test is performed on each batch of our PVD coatings to ensure optimum adhesion is being achieved.