Applications: Practical Uses
Surgical Instruments
Hide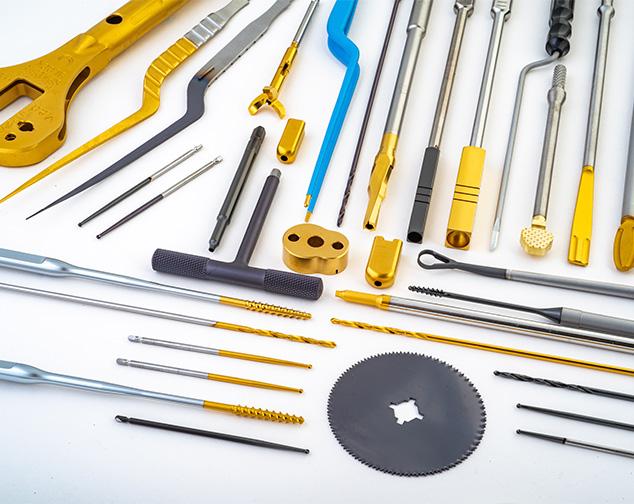 Certess Life PVD and DLC coatings, including Certess TTi (TiN), Certess X (CrN), Certess TAT (AlTiN) and Certess DDT (DLC), provide improved performance on medical instruments, instrument components, medical devices and implants for spine, hip, knee, cardiac and trauma surgery applications. They provide an inert surface barrier that protects the product from corrosion and improves wear resistance, maintaining the integrity of the cutting edge longer. The reduced friction coefficient provided by the coatings reduces edge build-up and helps to prevent tissue from adhering to the instruments.
Packaging Knives & Razor Blades
Hide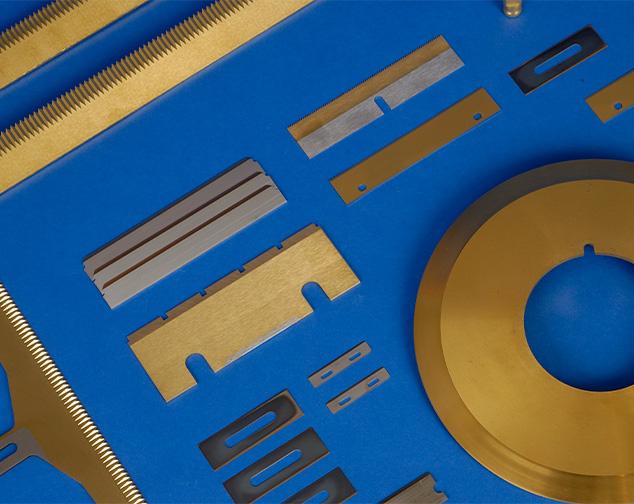 The packaging industry has experienced dramatic improvement in the longevity of their consumable knives and blades by using Certess Nitro PVD and Certess Carbon DLC coatings. These thin, hard coatings improve wear resistance and reduce friction without affecting edge sharpness. Certess X (CrN), Certess TTi (TiN), Certess SD (TiBN) and Certess DDT (DLC) are all used to extend the life of packaging knives and razor blades.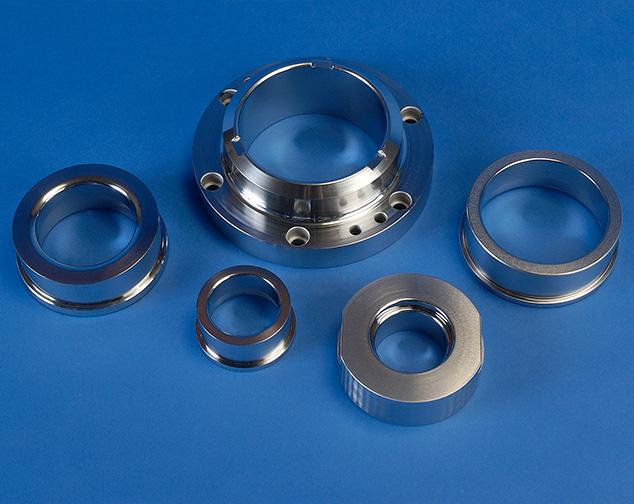 Certess Nitro PVD and Certess Carbon DLC coatings are a good choice for form tooling. They provide a hard, wear-resistant, low-friction layer that reduces wear and material pick-up. The improved adhesion of the Certess PVD and DLC coatings also improves tool life when forming pressure is high.
Coatings for Rubber Molding
Hide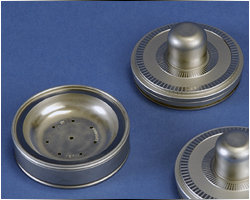 Certess Nitro PVD coatings improve release and longevity of mold tooling used for rubber molding. Certess X Chromium Nitride (CrN) coating is a good choice for rubber molders to improve release and protect the molding surface during use and cleaning. The thin, uniform layer of PVD-deposited chromium nitride provides a harder surface than conventional hard chrome plating, and reduces build-up on molding surfaces and mold cleaning time. Certess Ti Titanium Nitride (TiN) can also be used for tooling in the rubber molding industry. When compounds are used that react with the chromium-based coatings, TiN can be used to provide release and wear resistance.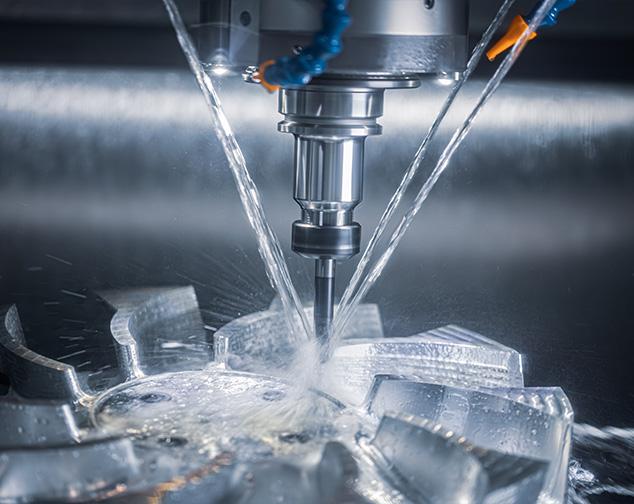 Carbide inserts, end mills, drills, milling cutters, slitting saws and thread mills benefit from Certess Nitro PVD coatings: they improve productivity and increase tooling life, thereby reducing your manufacturing cost. The increased surface hardness and reduced friction coefficient of the coating will reduce wear and edge build-up. TS NCT will help you match the proper coating to your material to maximize tool life and other benefits.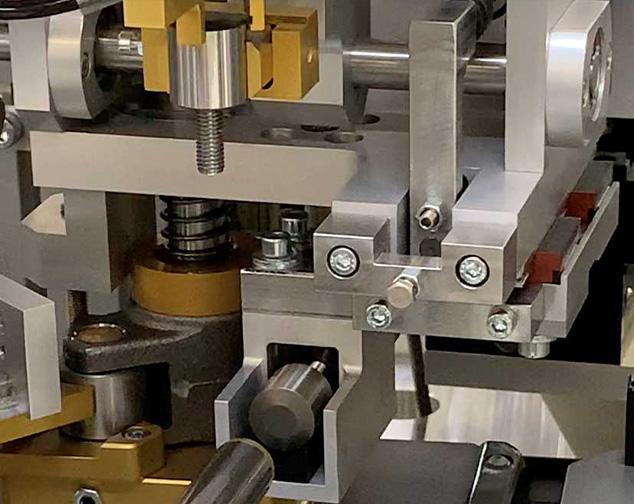 Certess Nitro coatings are used to reduce friction and extend the life of machine components that experience wear during use. The uniform coating thickness deposited using the Certess Nitro processes does not build-up on edges like traditional wet-bath electroplated coatings. Certess Nitro coatings can be deposited at low temperatures, avoiding changes to the steel's core properties. Photo by Renée Tercsak.
Injection Mold Tooling
Hide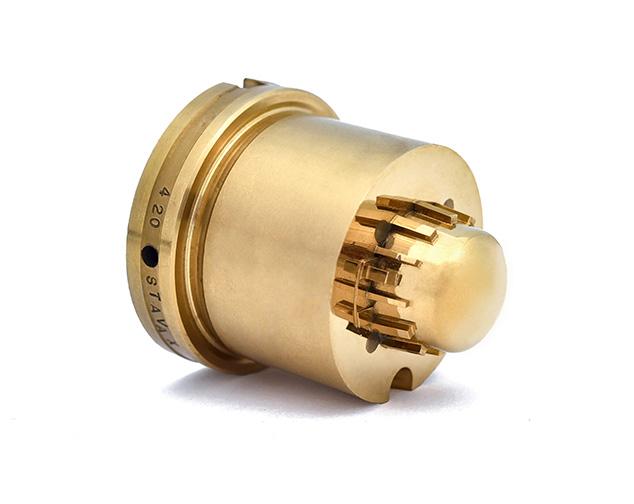 Certess Nitro coatings provide injection molders with improved release and protection against wear from abrasive molding materials. The coatings provide an inert barrier and will reduce build-up or attack from caustic molding materials, and aid in clean-up of the molding surfaces. The coatings will provide protection against pitting and attack from corrosive compounds such as PVC, which chrome plating does not. Our Certess Nitro coating process also prevents large edge build-up and degradation in the quality of the molding surface.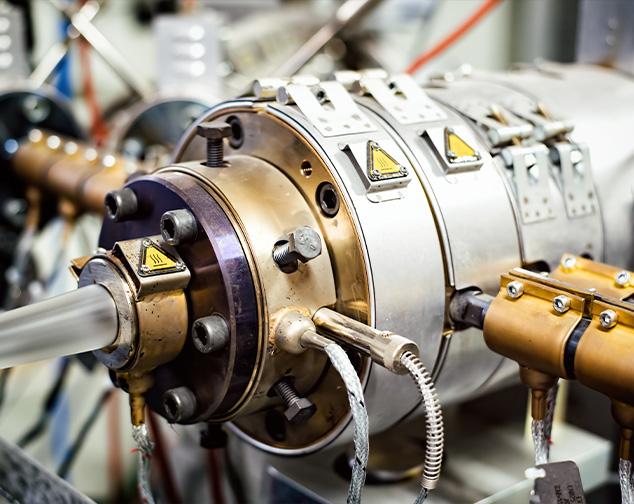 Manufacturers using extrusion tooling will benefit greatly from using PVD coatings to improve tool life, reduce friction, and reduce tooling clean-up time. The extrusion die shown to the left has a TiCN coating, but TiN or CrN are also commonly used depending on the material being extruded.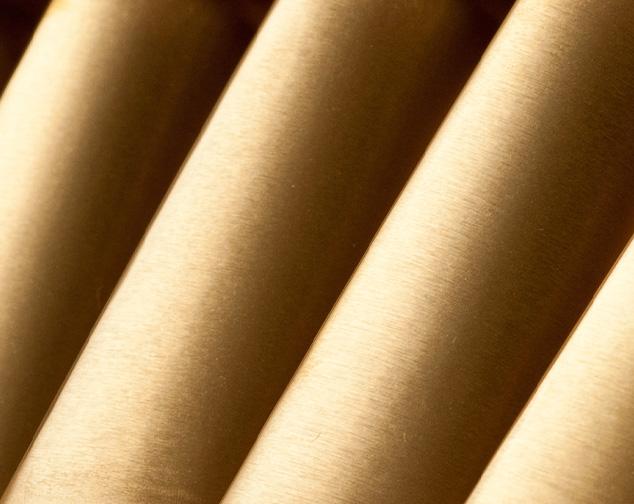 TS NCT has developed a series of erosion-resistant coatings that significantly outperform traditional coatings used to protect components from erosion wear. This series of coatings has been developed to perform at various operating temperatures and in various operating environments. The optimized coating architecture enables the deposition of thinner coatings, with improved surface finish and substantially reduced erosion rates compared to conventional films.